Four years down the line, Plague Throat are sticking their guns and continue to fucking annihilate. This trio that was founded in 2006 in the fall of summer here in our hill city Shillong, when playing a live show are like one of those returning hero types that comes back from achieving something truly remarkable and gets honored by a big parade, all this is evident by the impromptu moshpit that would be started by their fans as soon as they belt out even the most simplest of riffs or either by just saying "HEY! We are Plague Throat". This outfit undoubtedly redefines the possibilities of what death-metal and Grind-core can be veering from the frenzied to the thoughtful at the drop of a hat.
Their lyrics speak of chaos, turmoil's, explicit violence and life in general based on a person's day to day existence. Additionally, the band has never even for once undergone a line-up change, so you can imagine for yourself, how promising this trio has been since day one. The band's sound is characterized by blast beats, complex riffing and heavy metal slams.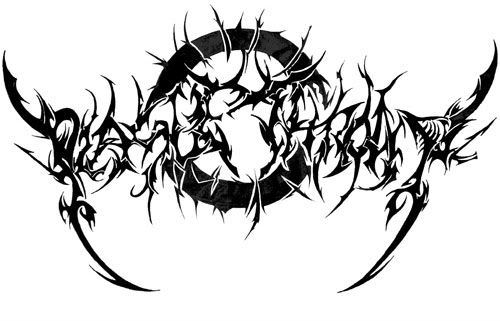 In 2008, the band made their first debut at PowerPlay a local metal show held at U Soso Tham Auditorium, Shillong. Headed by Nangsan Lyngwa, the band has then continued paying shows across the Northeastern region and even devastated the city of Joy (kolkatta) last year upon headlining a show, with some power-packed death-grind. The other members are Iaidon Jyrwa on bass and Baing Malice on drums. When asked why the name? This is what they have to say – "Plague Throat" which means 'spreading a musical message like a plague. Impressive indeed, but what's more than just impressive is the fact that, for four years they had taken the DIY route consistently right from their production – to live gigs, with no promotion by anyone involved in the management area. Back in the days, their main drawback was the lack of equipments and a proper jam-room when they initially started out. But due to their constant hard work all that is now under their last of a demand wish list. Currently, the band owns a jam-room that they named "DUNGEON" brutality and originality is yet again displayed here. Who would have thought of naming their jam-room as such? Insane right…?
Also, when you ask them about their ultimate ambition as a band, they'll answer simply. Wacken Open Air, Germany. They have however the potential to make it with some proper aid from notable sources in achieving their dream. For a band who has always been attempting to stand out from the herd of monotony, playing an international gig somewhere down the line in their musical careers is going to come true.
The band seems to be interested in extra-curricular activities a lot too, owing to the fact that each member is not content with merely rocking hearts and minds solely with their brand of music. All three members of the band also like to keep up the work-rate via various side projects, front-man Nangsan plays bass for Dwar a progressive metal band, whereas Iaidon(Bass/Vox) and Biang(Drums) both play for Dead Calm Chaos a melodic death metal outfit.

Concerning the production realm, the band is going to release a single out of their debut full length which is in progress and shall have it release in the upcoming month. This powerful blast of energy called Plague Throat is also ready to plot a tour in the same month, although nothing much of that has been revealed. Yet, we are sensing that they are about to leave the Shillong circuit behind and start playing their socks off to other territories that hasn't had a chance to taste their hardcore vibe.
All in all, Plague Throat's passion for music is infectious and they for sure are going to embrace music fully by staying true to their roots, with no intention of ever stopping. And here's what they have to say to fans and supporters alike – 'Even if the future appears to be bleak and even if this is the most tiring business, still, we'd never get tired of doing it. Writing, recording and touring until we die is what we absolutely intend to do.'