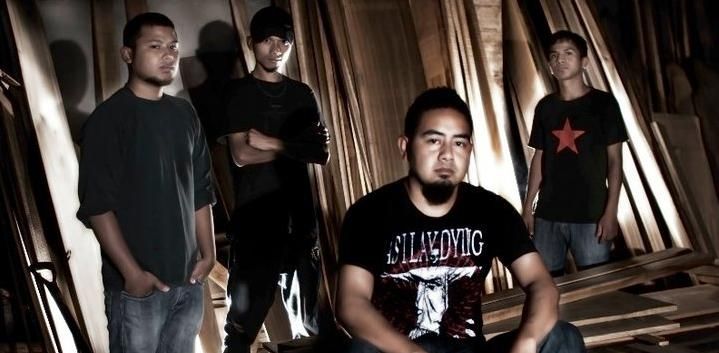 You'd never guess they were God-botherers at first glance. Of course, this new breed does not  sound at all like any other common Christian outfit. Instead it's all harsh vocals played over  melding breakdowns, almost structure free compositions and blast beat driven drums.
Read on as Chameleon Press has taken time out to talk with the boys of Still Status.
–Hi guys. Welcome to Chameleon Press, let's just start with a short introduction, your name and your role in the band?
S.S. – Hey!! Greetings from Still Status. Still Status are Anderson on vocals, Aibor on guitar, Solomon on bass and franky on drums and our brother Eli on vocals who couldn't join the band this year because of his study.
-Can you talk a little bit about your journey leading up to this, as in forming a band?
S.S. – It was in the year 2006 that we as a band competed at the open air beat contest in Amlarem Jowai and most probably the first throat band ever in the contest.haha. we bagged second place that year and we cud say that it was from that day we have taken music very prioritizely, motivating our talents more and more and we have gone through a lot of changes in the lineup. Solomon whose on guitar before has now currently working on bass and our drummer Franky who has been on the band for a while is working hard to melt the tone, Anderson he's working on his vocals everytime.. and Aibor he's working on the riffs. everyone is pretty busy with their own stuff… we are so fortunate and thankful to some of the Ex band members who were helping us surviving through out the journey. to cut it short, we thank God that upto this time we can hold strong and yes its quite a long time being in the band for us. 'Strong and faithful to our calling we guess is the key'.
-How would you describe your sound exactly to people who aren't familiar with your music?
S.S.-Well we've got a lot to say about this. Firstly like other bands we've always wanted to create our own unique originality in sound. Yes we are happy that some considered us as deathcore or metalcore but after all we played the right music..and for some its just heavy metal!..haha.
-Guys, talk about the first single, 'Existence.' How did it come about? What's the story behind it?
S.S.-The song 'Existence' have always shaped Still Status from the beginning..right from the first gig. We have played this song almost every time and As a band we always wanted to compose and write our own stuff…It was in the year 2009 that we did our 1st recordings with this song as well as our 2nd song 'Take this life' and later it was this year that we plan to redo the mixing and the recording ….and to say we are happy with our latest recording. Yes about the song Existence and the lyrics talk about us like we being on this planet earth and what is our purpose or our calling..furthermore the song also did mentioned about our hopes that we struggle in our daily lives will come into existence.
-Still Status is playing Guwahati this summer, precisely on the 3rd of May as a supporting act for Albatross. What are you guys looking forward to most when it comes to that experience?
S.S.-We are very much prepared and looking forward for this, as this is our first gig ever outside of Shillong and it will mean a lot to us as a band to stand there and feel the vibes. We've always dream to play outside of Shillong..although there's a lot of nerves running through..hehe..yeah we will give to the people the best and the tightest, heaviest of a set with our music and sound we could ever give.
-Where did the name Still Status come from?
S.S.-We got the name Still Status from the Bible verse Psalm 62:1-2,"My soul finds rest in God alone; my salvation comes from him. He alone is my rock and my salvation; he is my fortress, I will never be shaken. This verse speaks the unshaken belief in God and it was from this verse hence we got the name STILL STATUS.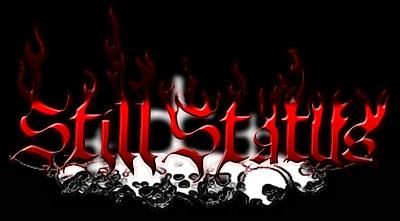 – Since the release of Existence which wasn't too long ago. Have you guys started working on any new material? And, how is it working with Nangsan of Plague Throat as the man behind the mix and master to your songs?
S.S.-We are currently working on our song called prey and some other songs. We are planning to do recording again for the second song or record an EP hopefully this year. The song has been on our facebook/reverbnation page for a while. So u guys can go to our page have a sneak peak on it..yeah talk abt Nangsan! He has always been a brother to us from the time the band was formed, he has helped us a lot including several shows, and we've seen his jaw dropping talent. A very down to earth person, very jolly and a hardworking person even with his music..credits to you bro and we've always talked about studio so we pray that God will allow you to build a studio, he's good on his stuff..hahaha
-Lastly, would you like to add anything else?
S.S.-Yes, we would like to thank Rockski for the wonderful interview and we have a message as well for the fellow readers too, keep supporting local musicians respective of what genre they are. God Bless y'all and peace.