Armed with their whistles, clad in their florescent jackets, unpretentious but promising and daring they are in watching over the traffic, directing the stream rather flow of rushing vehicles at the roundabout in the heart of Shillong city police bazaar. Standing their ground, with a mission to formulate new ideas of traffic management across the city that includes traffic diversion through new routes, identifying proper taxi stands, promoting civic sense in commuters and private vehicle owners, creating traffic awareness, etc. This is a team of dedicated personas that goes by the name "Project Shillong".
This without a doubt, we here at Chameleon press feel that it is a key initiative pointing skywards for a better tomorrow; along the lines of easing traffic congestion, alluding to the bold spirit that is required to attain the mastery of traffic regulation not only for the present times, but even for the ambiguous future.
-Project Shillong as an initiation…..
We friends were very much affected by this traffic chaos. Each day we would fail to reach college or any other place on time or walk miles because of unavailability of cabs. We began thinking WHY these problems existed. We went around the city, did our research, identified the traffic problems and started discussing if they can be solved or what WE can do to solve it instead of playing the blame game. So then and there on a coffee table, the idea of Project Shillong was born.
-Challenges…..
Well ever since we started, there were many challenges. As in changing the habits of people is very difficult especially when they are too used to living in a certain way. I am sad to state that people in Shillong lack civic sense. And that was a big matter when there were a few people who actually wanted to co-operate with us and help us in putting things the right way. The major lot caused the hitches. Besides, there were problems liking guiding the cabbies to follow traffic rules which certainly do not exist for them. These were the main challenges we faced while our working span.
-The future….
Project Shillong was started to manage traffic in the city in the best possible way and that once we succeed in that, there would not be any more traffic problems. But after our 45-day extensive exercise in Police Bazaar, we concluded that no sooner we left the place; the traffic regulation was again a menace. So we certainly cannot stop. We are looking for more volunteers for help because this problem is ever increasing and is obviously drastically affecting one and all.
–Association with "Shillong Traffic Police"
We give the credit of bringing Project Shillong to life to Bah Herbert. He was very much impressed with the idea of us stepping into picture and helping the Shillong Traffic Police instead of sitting back and complaining. He backed us and so we started and became more confident of the suggestions that we gave to the police. The result is the 'Traffic flow model 1.0' that is being practised in Police Bazar currently. We have been in close association with the traffic police ever since, thus helping them in identifying key problems and solving them.
-Is controlling traffic a fond activity….
I would say it is a lot of fun. We never thought we could enjoy working out there so much. It is certainly a big responsibility where we need to know exactly what can possibly go wrong. But then, our volunteers loved working each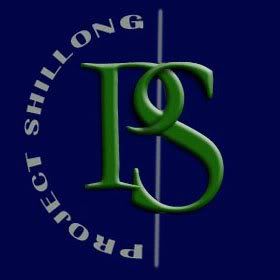 day. Once you step in the field, you know that you have to make the traffic flow smooth. You learn to work in close coordination with your team mates. You feel the whole adrenaline rush when you actually run from one point to the other seeing the slightest bit of congestion. Whenever we were on the field, there were many people who came up to us and appreciated us for our work. There were elderly people who thanked us. Kids used to be excited looking at our working style. Tourists saw us and were amazed at seeing the people (us) working to make things better. It was so good. At the end of each day, we felt proud that we have done something to bring a positive change in our city.
-Statement to general public, vehicle owners and pedestrians alike….
We would just appeal to the public to get back to the old habit of walking. Shillong is a small place where you can enjoy walking. It is healthy. What we see in this town these days is a status quo where having many cars is considered a class determining factor. But we all have forgotten that we are the ones adding to the problem of traffic jam each day in the city. When children can easily walk to school, why drop one kid in one big car? We know the roads are not that wide. But the density of vehicles is alarming. Public transport is the best option. For pedestrians, they just need to use the footpath.
-Time and schedule…….
We used to work generally in the evening during the peak hours of congestion. Plus since most of us were from college and office, we could manage to come only after our day's work. We worked mainly for two to three hours. It just depends on the availability of volunteers. If they are there during the day, we can work then as well.