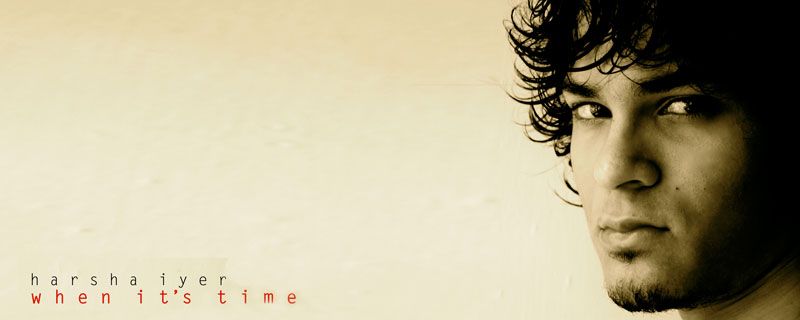 Singer-Songwriter Harsha Iyer From Chennai put out his first Record 'CURIOUS TOYS" last September and is now out with his second album  "WHEN IT'S TIME"…. wait! :o.
The album is split as two parts consisting of 11 songs each. The first part 'WHEN IT'S TIME (PART ONE)" Is Out On Bandcamp for free. The Record was Released on the 18th of july 2012…Its Up For Free Download and the second part of the same second album is coming out a couple of months later.
The album is completely a solo project and was produced at his own recording studio, STUDIO  UTOPIA.
Album can be streamed below.